Corporate Summary
Company Name

FUJITAKA Co., Ltd.
Head Office

3-5-16 Bekku-cho, Imabari City, Ehime Prefecture 794-0026
Tokyo Office

FUJITAKA Building, 7-12-1 Ginza, Chuo-ku, Tokyo 104-0061
Representative

Akira Fujitaka
Founded

1919
Capital Stock

¥20 million
No. of Employees

197 (including 24 apprentices & 19 part-timers)
Group sales

¥3.8 billion (FY2019)
Business Profile

Standards / manufacture / sale of towels
Affiliates

Doshin Senko Co., Ltd. (yarn dyeing, bleaching, and post-processing etc.)
2-1-7 Minamihoraicho, Imabari City, Ehime Prefecture 794-0043
TEL 0898-32-3860 / FAX 0898-32-1785
Directly managed store

FUJITAKA TOWEL GINZA (sale of Fujitaka goods etc.)
FUJITAKA Building 1F, 7-12-1 Ginza, Chuo-ku, Tokyo 104-0061
TEL 03-6278-8852
Company History
1919

"Fujitaka Towel" founded (1919)

1929

"Fujitaka Shoten Joint Stock Company" established

1952

Patent acquired for the horizontal-weave towel

1963

Production of toweling blankets begins

1967

"Fujitaka Co., Ltd." established

1972

Technology & design partnership with VOSSEN (a German company) and launch of production of the first licensed products in the industry

1976

"Fujitaka Textile Cooperative" established

1980

"Doshin Senko Co., Ltd." incorporated into the group

1990

First manufacturer in Imabari to introduce an automatic sample warping machine

1991

Distribution center completed

1992

Introduction of CI

1993

Completion of head office building
Introduction of TQC

1994

Completion of Doshin Senko's yarn dyeing plant/completion of integrated production

1996

Acquisition of patent (No.3094324) for "removing the upper yarn"
Introduction of the Toyota Sewn Products Management System (TSS)

2005

Launch of the world's first full color towel - the "Five-colored Weave"

2008

Acquisition of patent (No.4085097) for the "Five-colored Weave"

2010

Introduction of the textile simulator SDS-ONE made by Shima Seiki Mfg., Ltd.

2012

Received the Monodzukuri Nippon Grand Award (METI) for the Five-colored Weave

2014

4 air jets put into operation

2015

Introduction of new dryers / diversification of textures

2016

achieving the delivery of large lots in a short space of time
Introduction of a single-process starching machine / making it possible to weave yarn that previously could not be woven
Introduction of filtered soft water sterilizer / reduction in color imperfections and improvements in quality

2017

Introduction of the latest Rapier loom [R9500T] / enabling short delivery times thanks to the versatile loom

2018

The "Yagi Store Main Office" Museum opened
The directly managed store
"FUJITAKA TOWEL GINZA" opened in Ginza

2019

100 years since the company was founded
Message from the President
Creating a life
that is spiritually enriched
by towels
-

Aimed at maximum customer satisfaction with reliable technology

-

FUJITAKA TOWEL is a towel maker that boasts a history of more than one hundred years in Imabari – a region of Japan well known for its towel production.

Shortly after the company was founded, we gained the reputation as "FUJITAKA – the Technological Company." We have always led the towel industry, producing famous brands of towels and registering various patents.

Furthermore, focusing on in-house production we have an integrated production system from yarn dyeing to finished product.

Every day, our employees bring pride to the craft of manufacturing the most innovatively designed towels, and FUJITAKA's mission is to provide our customers with the safest and highest quality towels.

We will continue to contribute from Imabari and to the whole country and world through our towels, based on the idea that a sustainable society cannot exist without the richness of its employees and the development of the towel industry in our production area.

FUJITAKA Co., Ltd.
Representative Director: Akira Fujitaka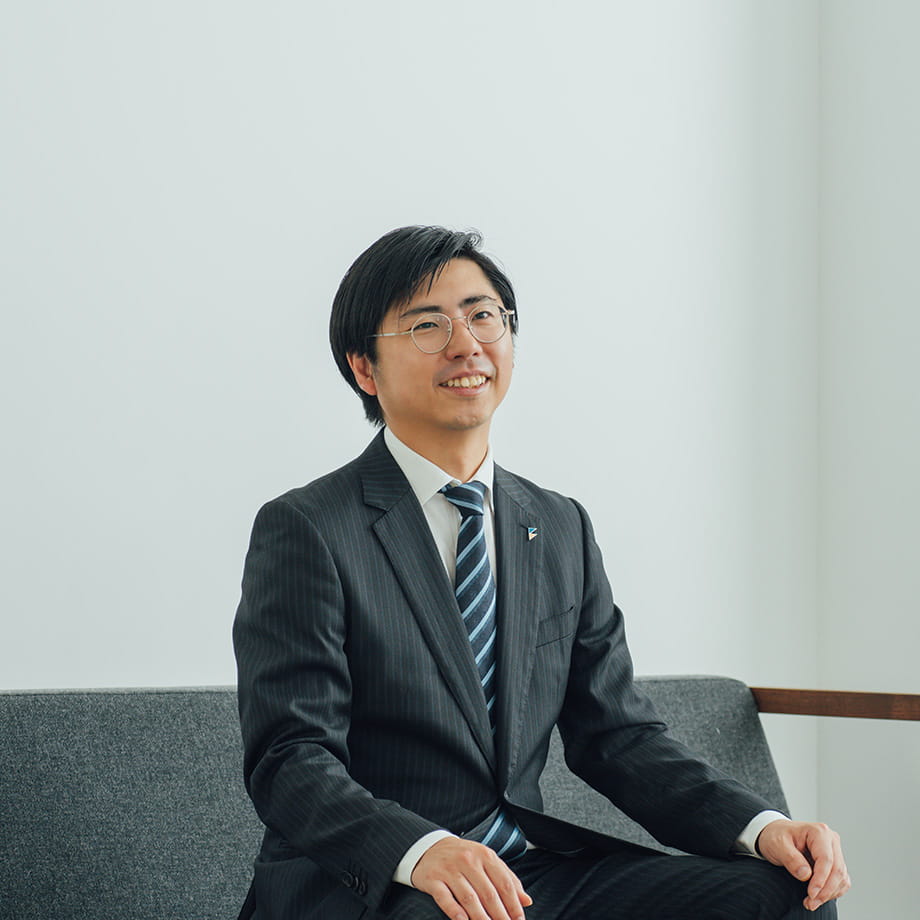 Social Activities
Imabari is well-known for its towels and, as a good port in the Seto Inland Sea, it is an historic town that has long-since prospered from its textile and shipbuilding industries.
Fujitaka Towel is also involved in preserving the history of Imabari through initiatives such as the opening up to the public of the 100 year old "Yagi Store Main Office" as an historical museum.
The "Yagi Store Main Office" Museum

The Yagi Store, built by Imabari business man Kamesaburo Yagi.
The main store-cum-residence has been opened up as a museum.
Head Office
Work location:

Fujitaka Head Office
3-5-16 Bekku-cho, Imabari City, Ehime Prefecture Head Office
Job profiles

(i) Sales operations
(ii) Planning
(iii) Manufacturing (warping, weaving, sewing, product inspections etc.)
(iv) Production controls (processing controls/quality controls etc.)
Employment Status

(i) - (iv) - Regular Staff
Working hours

(i) 09:00 - 18:00
(ii) 08:00 - 17:00
(iii) A shift system is operated in accordance with management services: 08:00 - 17:00 / 05:00 - 13:30 / 13:30 - 22:00
(iv) 08:00 - 17:00
Qualifications

Disregard (for (i) and (ii) a normal driving license is required)
Salary

(i) 190,000 - 300,000 to be agreed by consultation depending on experience and ability
(ii) 180,000 - 300,000 to be agreed by consultation depending on experience and ability
(iii) 138,000 - 300,000 (depending on the management services) to be agreed by consultation depending on experience and ability
(iv) 180,000 - 250,000 to be agreed by consultation depending on experience and ability
Statutory holidays & vacation days

105 days holiday per year (in line with the Company schedule)
Working conditions / welfare benefits

Full social insurance; bonuses three times a year (summer, winter and end of fiscal year); retirement plan (for those with 3 years of service or more); asset-building plan; transportation expenses (up to a maximum limit); family allowance; qualification allowance; educational allowance
Submission of documents

Resume
Selection process

Screening of documents / interview
FUJITAKA TOWEL GINZA
Work location:

Ginza / FUJITAKA Building
7-12-1 Ginza, Chuo-ku
Job profile

In-store sales / customer service
Employment Status

Part-time staff
Work location:

Ginza
Working hours

10:30 - 18:00 (actual work hours - 6.5 hours; 1-3 day per week; shift work system)
Allowance / social welfare program

Transportation expenses paid, uniforms rented
Submission of documents

Resume
Selection process

Interview
Any inquiries on recruitment applications should be addressed to:
Manager
of

General Affairs Department
- Mr. Osawa
TEL

0898-32-5100
FAX

0898-31-2210
E-mail